Alblas Verkeersschool: experienced driving school
Our headquarters in Woerdense Verlaat is fully equipped. Among other things, it offers two theory classrooms, a driving simulator and also an enclosed practice area.
All facilities to get your driving license quickly and well with – not unimportant – a good atmosphere.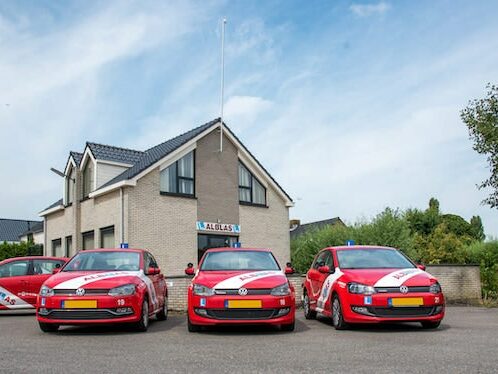 The history of Alblas Verkeersschool
In 1961, Johan Alblas started his traffic school in Woerdense Verlaat. At the time, the fleet did include one car.
A big difference with Alblas Verkeersschool anno today: a professional organization with forty employees and a very extensive fleet of vehicles.
Much has changed in half a century. What has not changed, however, are our core values of every driving lesson: quality and reliability with a good atmosphere.
Because only if you offer each student customized driver training and honest advice can you grow into one of the largest and most modern traffic schools in the Netherlands. The fact that we are now teaching driving lessons to grandchildren of the first generation of trainees proves this.
Our high success rate also underscores that we deliver quality. We are proud of that. We will do everything we can to keep that percentage high.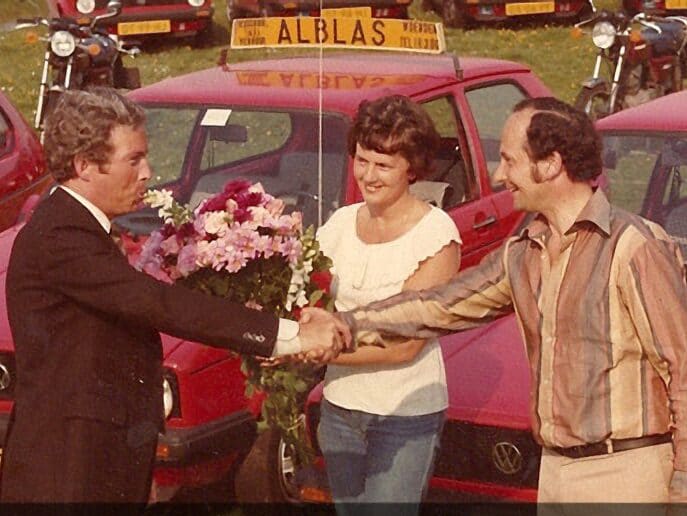 Old & familiar
We tailor the driving lesson package to the student's experience and personality.
We always give honest and reliable advice, because we would rather have a satisfied student than sell a lot of driving lessons.
In short, every driving lesson at Alblas stands for quality and reliability. We provide all types of driving lessons for all categories of licenses.
Car driving lessons in these places (ZH, U, NH)
Is your hometown not listed, but is it in the region? Or close to the Green Heart?
If so, please get in touch and we'll see if we can get there as well.